Installing hardware key drivers for Polar software
Application Note AP620
Download the FlexID HASP Installer for Polar Software Versions 21.01 or later.

1) Unzip the installation files into a suitable folder e.g. C:\Tmp
2) Open an elevated command prompt or PowerShell window
3) To install the driver, navigate to the installation folder and type:
.\haspdinst -install

4) Copy the file haspsrm_win32.dll to both \Windows\System32 and \Windows\SysWow64
5) Now, plug in the USB key
6) Check your Devices in Control Panel|Device Manager and ensure you see these entries under the USB List;
the USB light should be red.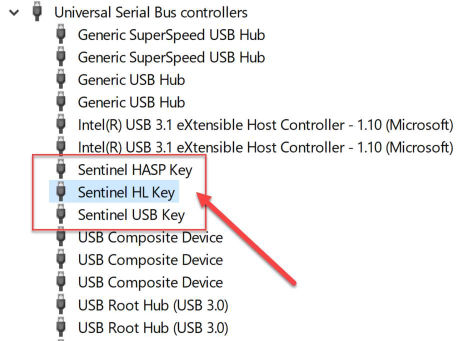 If you are upgrading your hardware key driver and already have a valid license file then you have completed the installation; otherwise, please generate a host ID file (below.)

Generating the license file

1) Browse to the C:\Program Files (x86)\Polar\Licences folder and run lmtools.exe.
2) Select the System Settings tab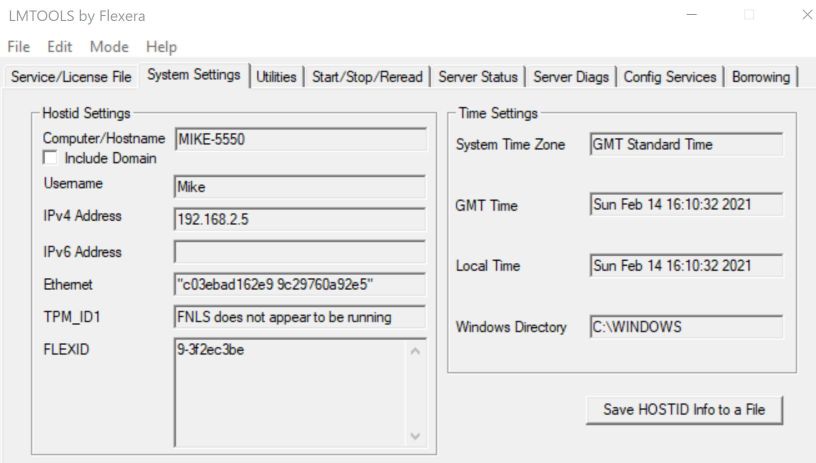 Click on Save HOSTID Info to a File then email this file to polarcare@polarinstruments.com.
The license file will be returned to you within a working day.

Troubleshooting the FlexID Hardware Key

Please refer to our troubleshooting page if you experience any issues with the hardware key's
installation or contact tech@polarinstruments.com for further advice.