Modelling the production process window
Finally, you can also use the Extended Interface Style of the Si8000m to display a process window, and at a glance see how production process may influence your production yield.
Selecting the Extended Interface Style displays additional fields, Tolerance, Minimum and Maximum so you can specify a range of values for each parameter and observe the effect of manufacturing process variations.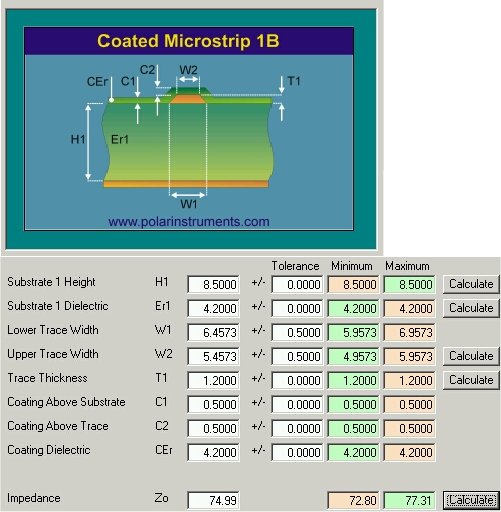 Fields which control the maximum impedance value are shown in green, fields which control the minimum impedance value are shown in orange. In the example above the minimum values of trace width, W1 and W2 (shown in green) control the maximum value of impedance. Note the variation in impedance for ± 0.5 mil of etch variation.