Save this information by selecting the Save HOSTID Info to a File. Enter a filename and select Save. The LMTOOLS utility may now be closed.
Email the HOSTID file created to PolarCare@polarinstruments.com. The license file will be returned to you shortly.
Installing the license file
Once you have received the license file please complete the installation procedure below.
We recommend that you place the license file into the C:\Program Files\Polar\Licences folder. Use Windows Explorer to copy the License File to this location.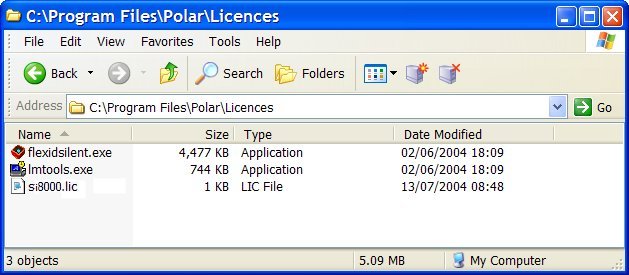 Start the program (via the Windows Start menu or using the icon on the Windows desktop).
During start up the software License Finder will prompt for a License File / Server location. Ensure that "Specify the License File" is selected and select Next to continue.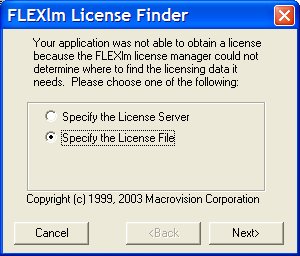 The License Finder prompts for the license file name. Enter the path/filename or click the Browse button to navigate to the file. (Using the Choose License File Dialog, browse to C:\Program Files\Polar\Licences and select the license file. Select Open. The License Finder will display the license file specified.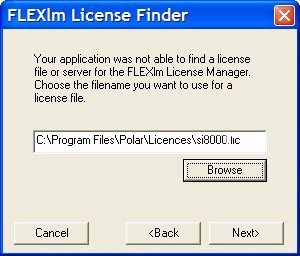 Select Next to continue. The License Finder should display its completion message.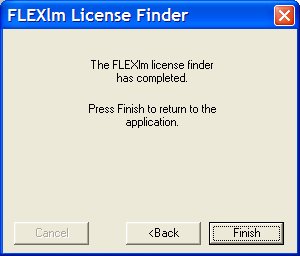 The software may display a message to indicate how many days are remaining before the license expires. Select OK to continue.