How to calculate Surface and Coated Structures on the same stack up
Application Note AP552
How to calculate Surface and Coated Structures on the same stack up
In some instances it may be required to have a coated and non-coated structure on the same stack up.
To achieve this in Speedstack the following procedure can be deployed to achieve this.
However if you have Speedstack HDI you can achieve a similar result by utilising a sub stack - please see AP524.
Open Speedstack and then under Tools | Options | Rebuild and Calculate Structures, uncheck Coating Dielectric (CEr)**.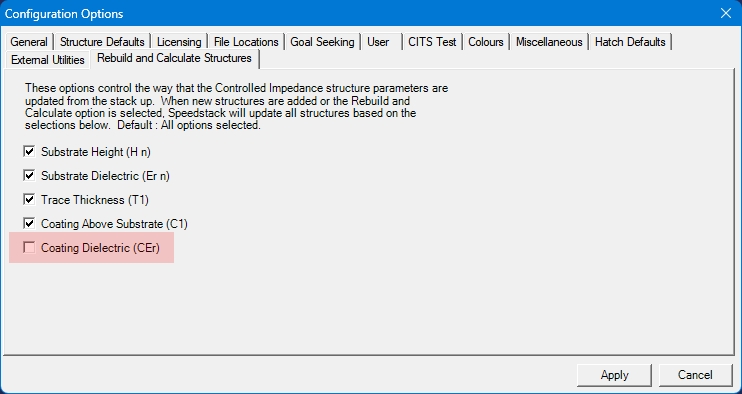 ** Note changing this option will prompt to restart Speedstack.
Once Speedstack has restarted open a stack up and add a Coated Microstrip structure and set the CEr = 4.00.
(a value suitable for solder mask)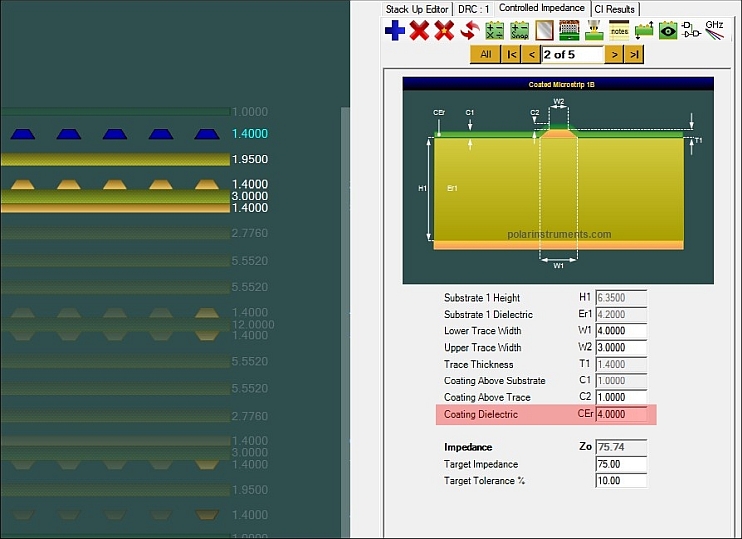 Now add a second Coated Microstrip structure, same W1 / W2 and target Impedance parameters but this time set CEr = 1.00.
(a value suitable for air to mimic a surface structure)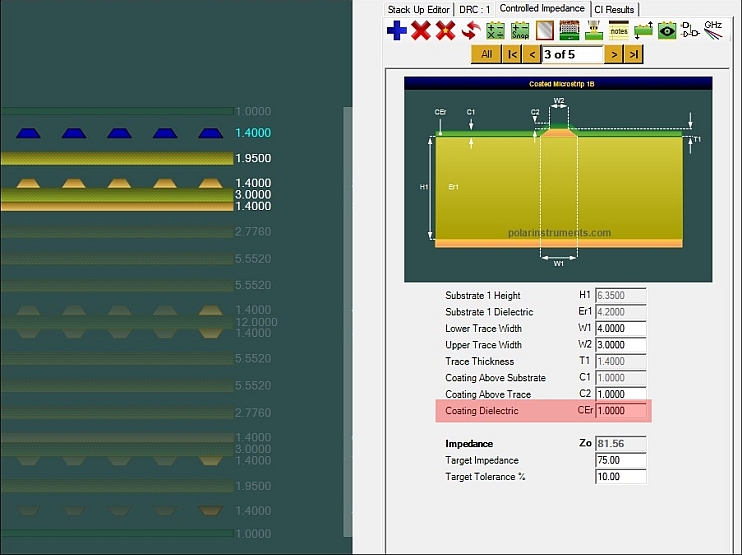 Comparing the above to a structure with no solder mask and using a Surface Microstrip 1B we see favourable results for Zo.
(Zo = 81.56 compared to 81.66)